Hi, I'm Adriana your instructor
I've been a birth and postpartum doula for the past three years and in this time have attended over thirty deliveries!
Doula Philosophy and this training was created in response to the need for doulas who are conscious, compassionate and seek justice.
_________________________
This course has been a labor of love with attention paid to every detail, look forward to seeing you in class!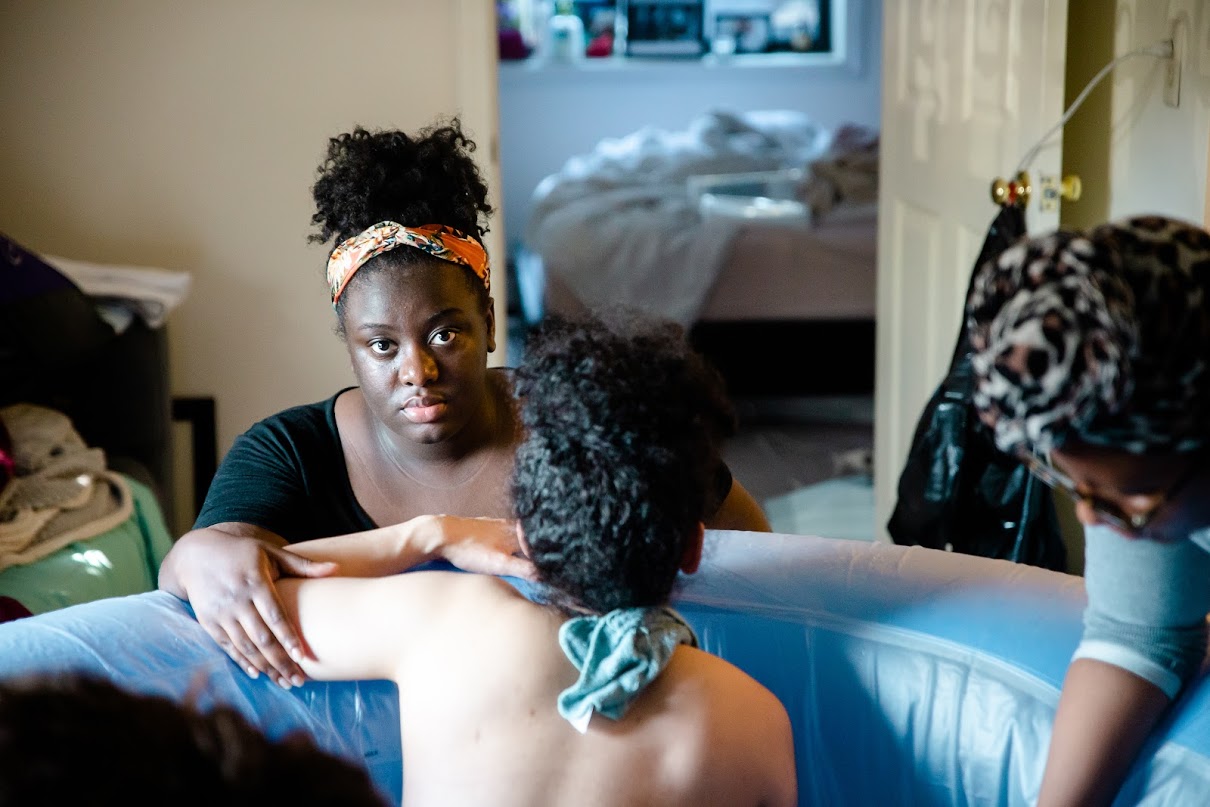 ______________________________________________________________________________________________________________________
Doula Training and Certification
Doula Philosophy's series of courses are a training and certification program that incorporates our mission; cultivating conscious passion doulas specializing in areas of social and reproductive justice. We accomplish this task by blending evidence-based knowledge and research with our core values:
1.    Justice
2.    Compassion
3.    Faith
4.    Growth
Students work through four specialized courses that include reading, assessments, testimonials, live virtual sessions and virtual meetings to prepare for hands-on doula practice.
Our training for doulas begins with a rigorous childbirth education course. We study topics and issues from anatomy of pregnancy to pain medications used in labor and delivery. As a doula there is a profound need to be well versed in childbirth terms as you are a guide to parents. We also realize and value to the experiences our potential doulas bring to this training and want to highlight that invaluable experience as well. Feeding both breast and bottle are discussed in our courses.
Upon completion of this portion of the course we will delve into specific doula skill sets. This includes but is not limited to comfort measures, positioning, creating birth plans, advocating for clients and the state of maternal mortality in the United States.
CERTIFICATION
To certify students will need to:
·      Complete all four courses
·      Read and sign our standards of practice and vision, mission and values.
·      Complete breastfeeding requirement
·      Attend a minimum of three births with complete summaries of each
·      Write summaries on at least three births attended
·      Completion of social justice coursework with proof (can be substituted for selected reading with essay).
·      Receive reviews/evaluations from four people that witnessed you in doula practice
·      Complete written exam with a score of 80% or higher
The cost of certification is $200
If you have any questions please email us at [email protected]
What is Included
·      A comprehensive doula training workshop led by Adriana held online.
·      Doula Philosophy Workbook
·      Access to Zoom sessions with Adriana for peer to peer and practical learning
·      Assistance with business foundations to kick start your business